Sanitary Conveyors
From spiral to alpine to product sorting and orienting, SSi has experience in handling all types of difficult products. We have had experience in the food processing/manufacturing industry for 32 years! Our specialty is custom conveyor equipment for food and packaging areas in various types of facilities.
Sanitary designed equipment is what we excel in because we know, from experience, what is acceptable to abide by FDA/USDA and individual plant standards. We work closely with the customer to develop a conveyor from as basic as the conceptual stage to designing full line layouts in-house. SSi is your one source solution provider!
A major benefit to using SSi for your conveyor fabrication and installation is speed. Typically for a straight forward custom conveyor the lead time falls between 4-6 weeks. Every project is different in the custom equipment world, so we strive to work closely together with clients to hit the deadlines other manufacturers run away from.
Design Capabilities
Stand-offs for bearing and gear boxes to provide wash through capabilities
Shaft removal cut-outs and snap ring sprocket installation for improved maintenance effectiveness and clean-ability providing reliable, trouble-free service
Manual and automated gates, product lanes, and chutes
Several wash through frame designs to select from
Belting manufacturer and style to meet the application and customer requirements
Designs provide for managing large quantities of product using limited floor space
Pitched members to avoid moisture pooling
Belt widths from 3″ to 60″
Sanitary 3A-Dairy adjustable feet
Tool-less removable catch pans under bearings and belting
Extremely tight radius for certain applications
High efficiency motors
CIP options available for rinsing, foaming, and high pressure washing (i.e. Spray Bars)
Tool-less removable UHMW belt guides and scrapers
Formed angle framing – No hollow members
Tip-out & tool-less removable side rails
Single or multiple belts on a single frame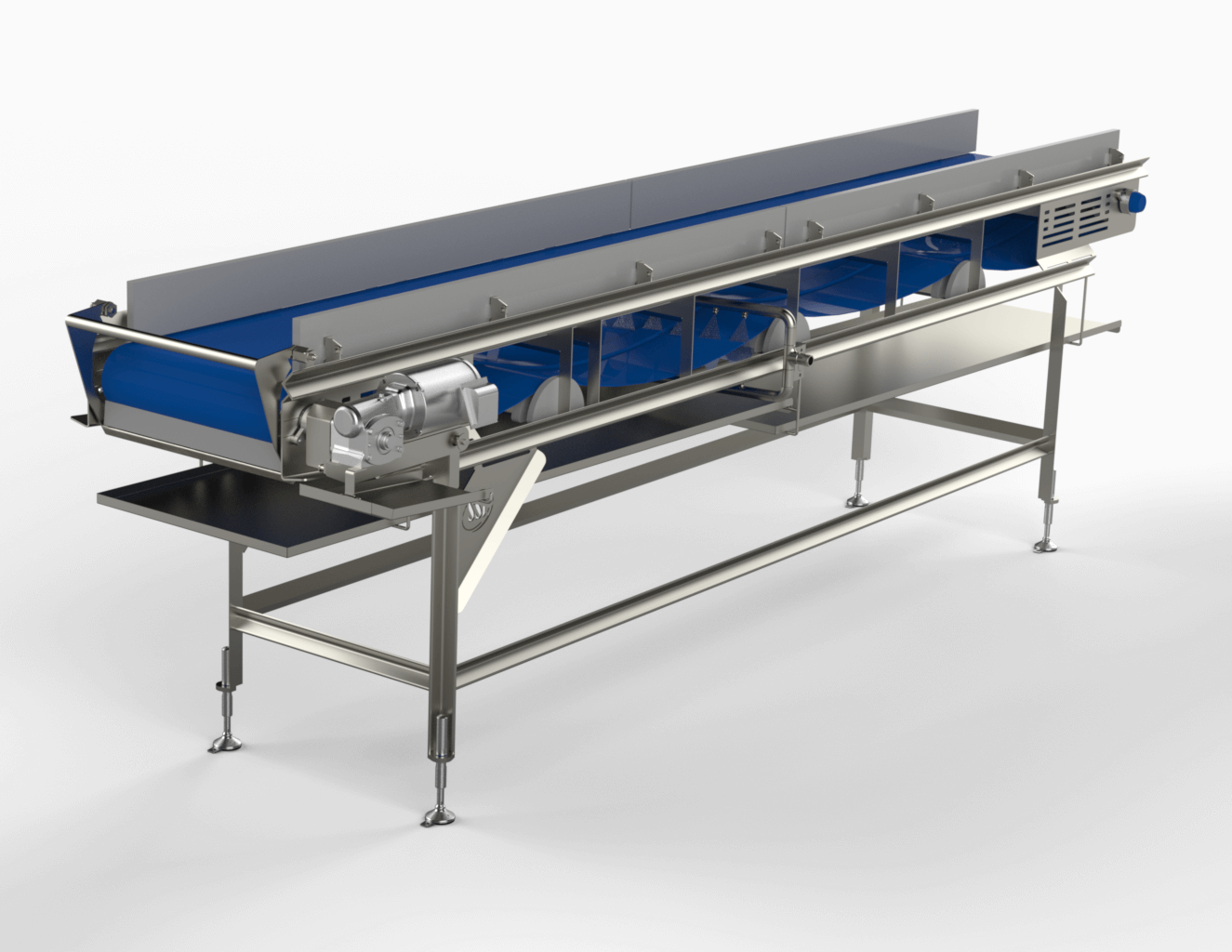 Sanitary Conveyor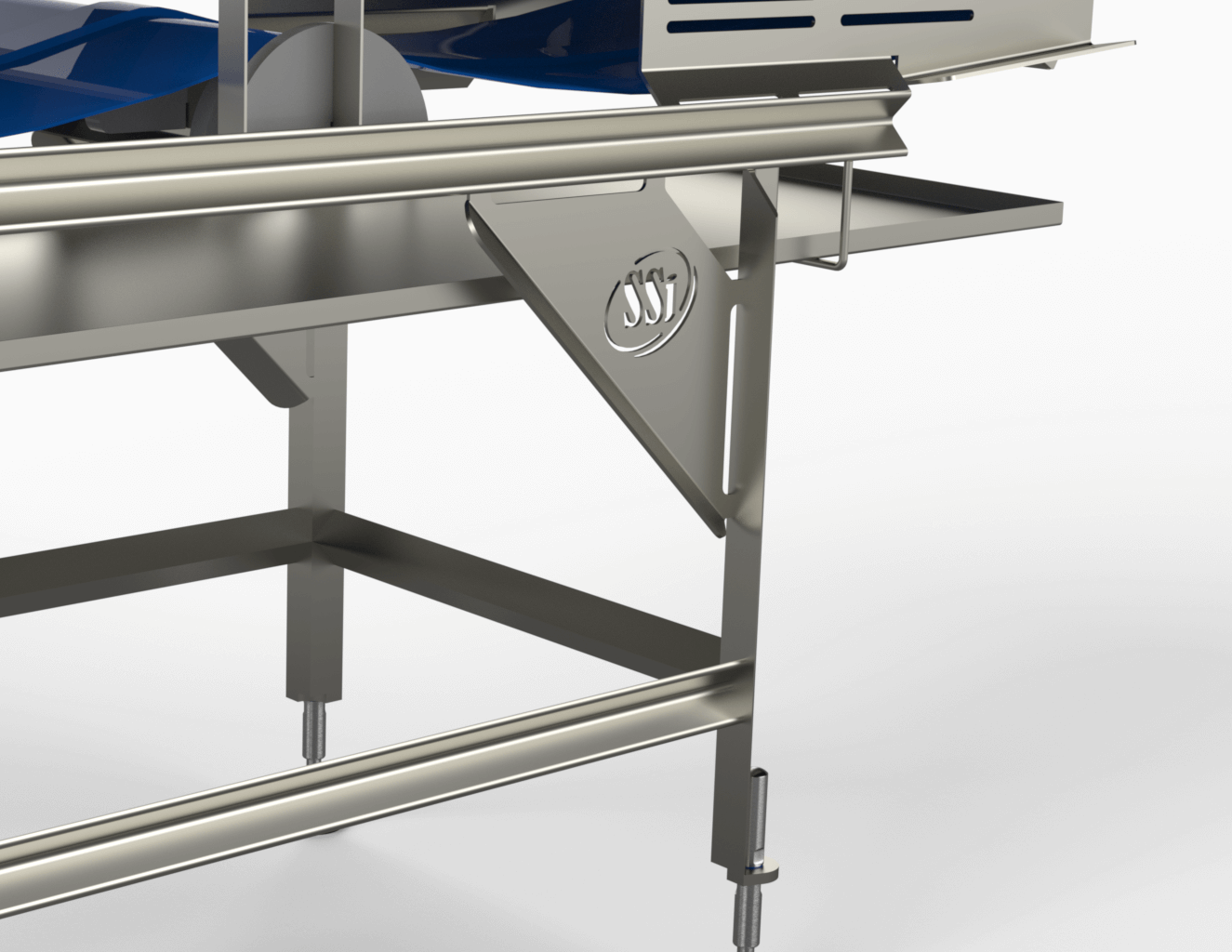 Formed Angle Frame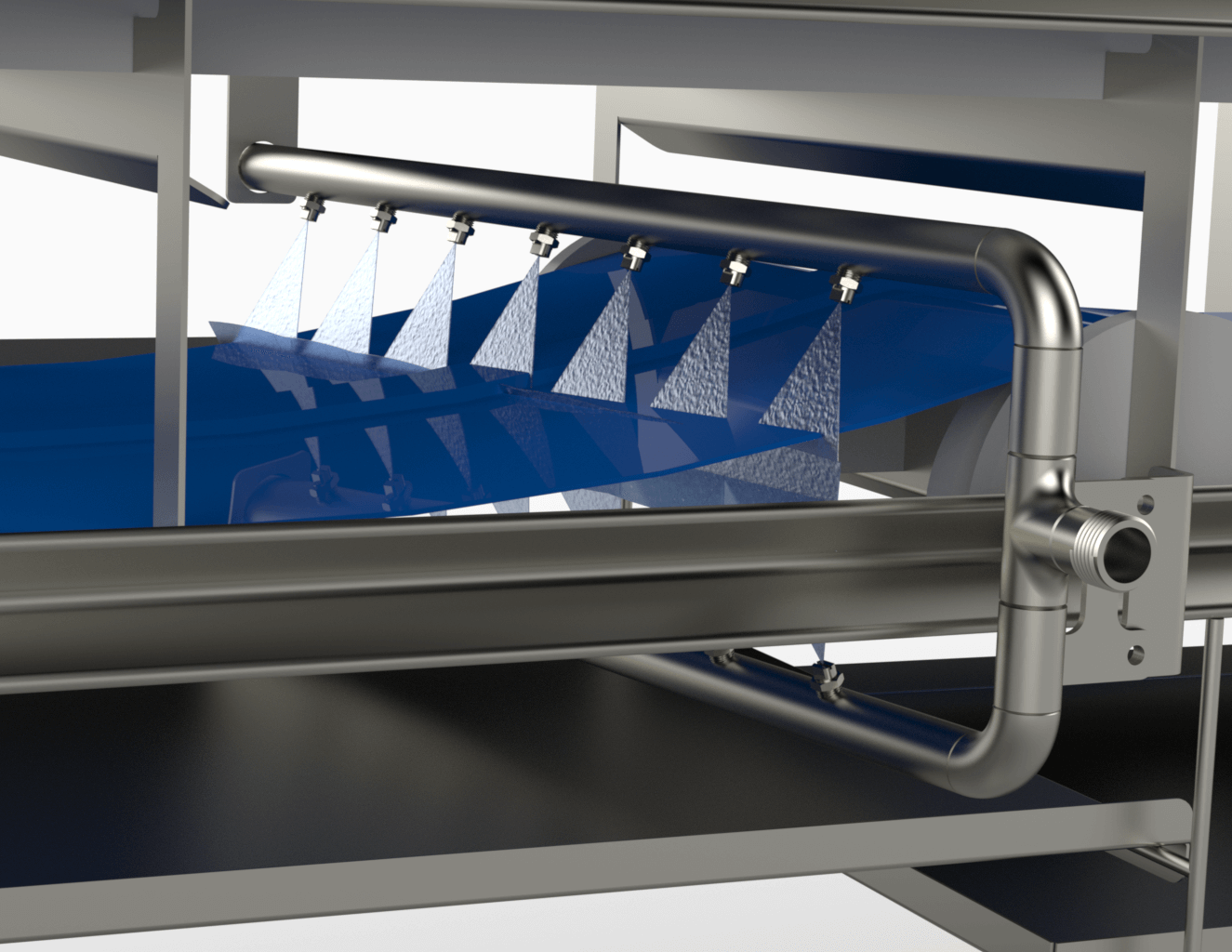 Belt Spray Bar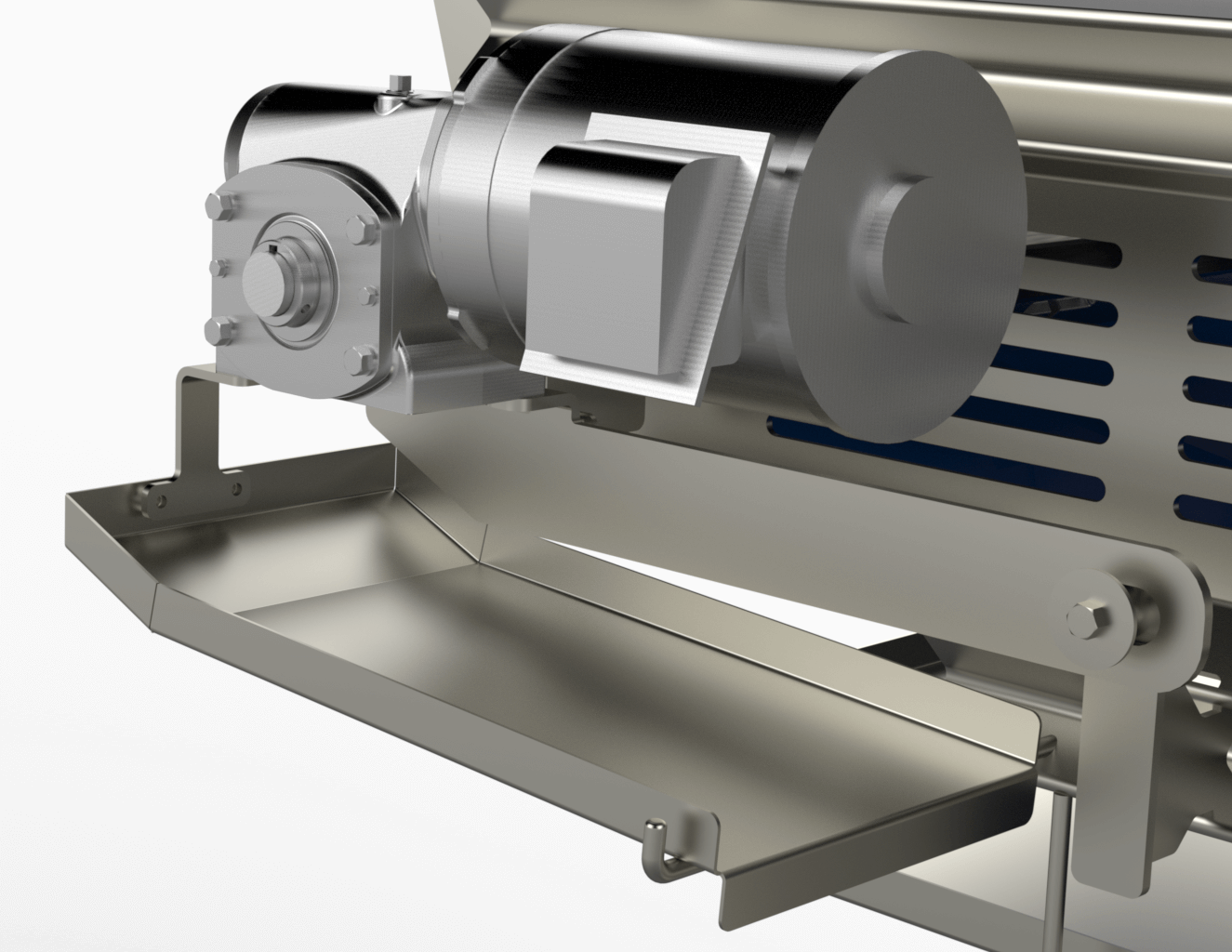 Motor/Bearing Drip Pan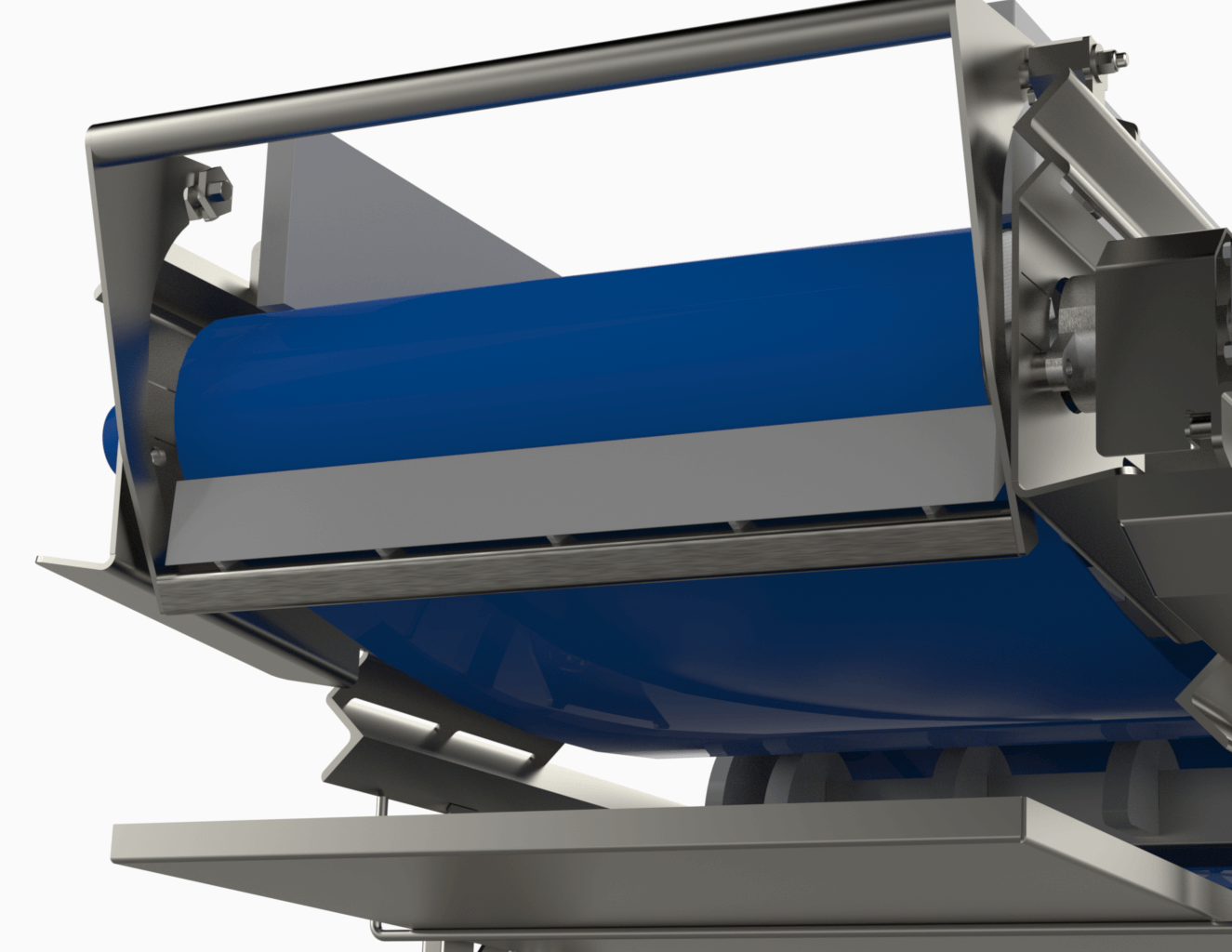 Belt Scraper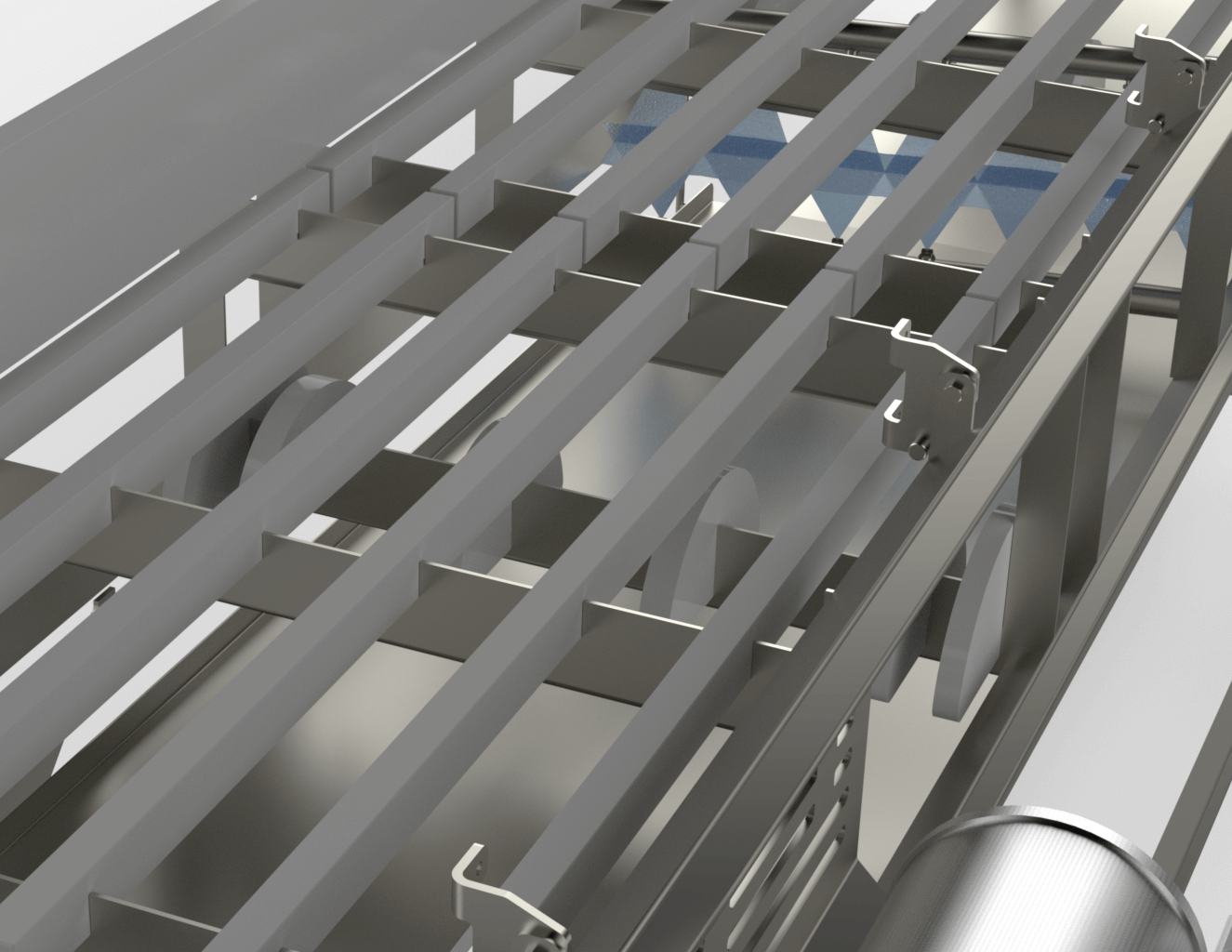 Lift-off Belt Supports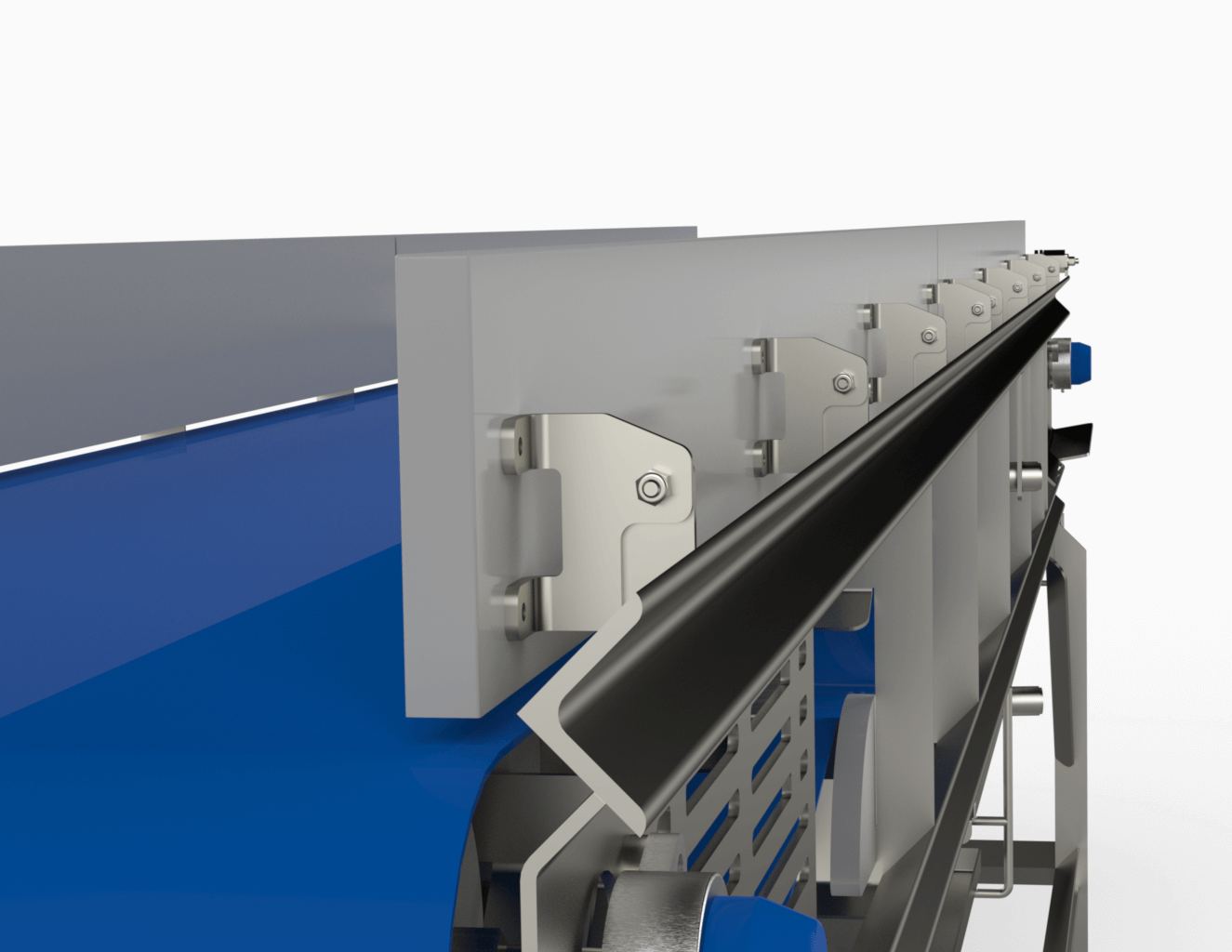 Pivoting Side Rails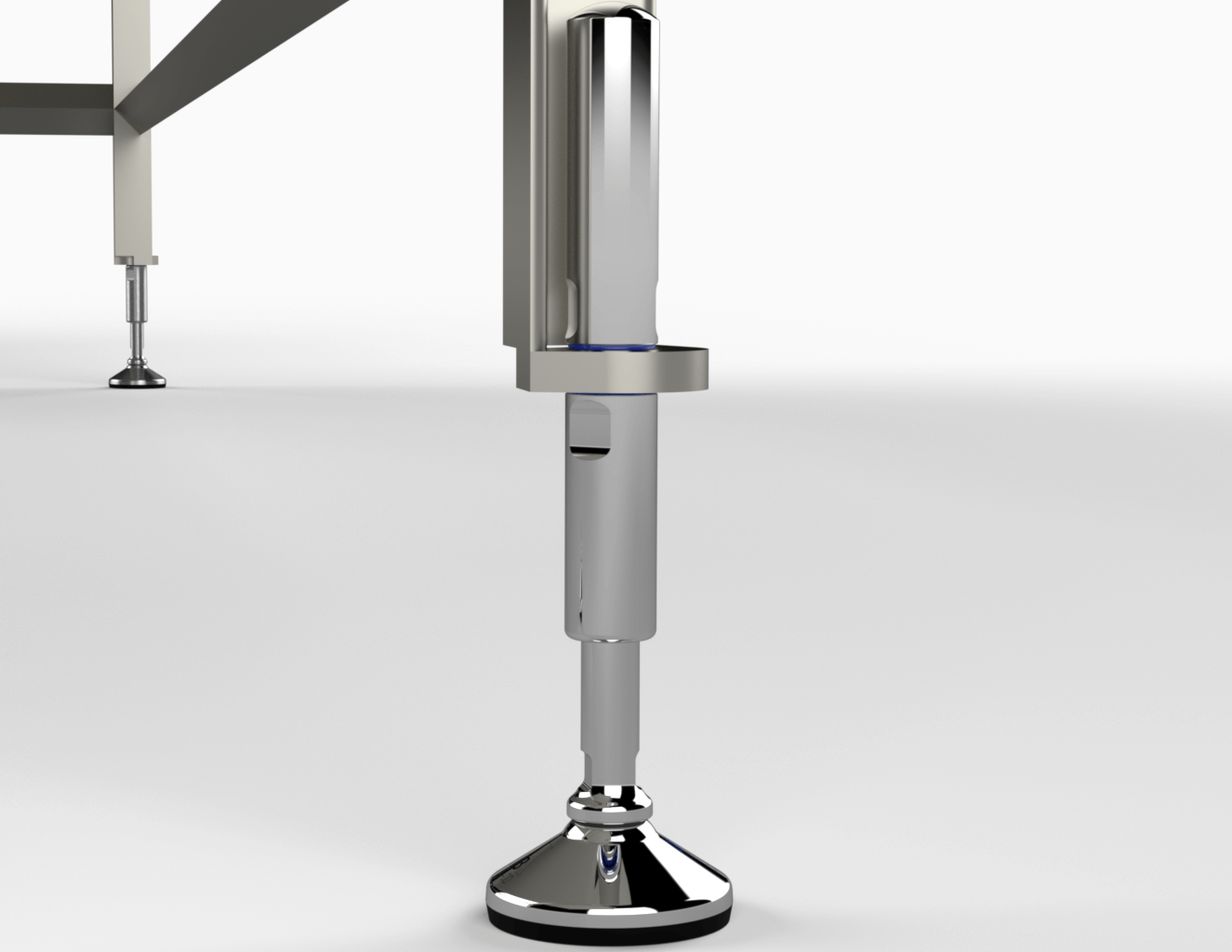 Sanitary Adjustable Leveler